The slim profiles of Clearview's aluminium windows allow more glass, so more light into your property, whilst offering the peace of mind of enhanced high security, given multi-locking is standard.
Clearview not only offer the popular white aluminium windows but also offer a huge range of coloured aluminium windows and can include any RAL colour whatsoever. We also offer a fantastic range of wood effect aluminium windows including oak, rosewood, and walnut woodgrain effect.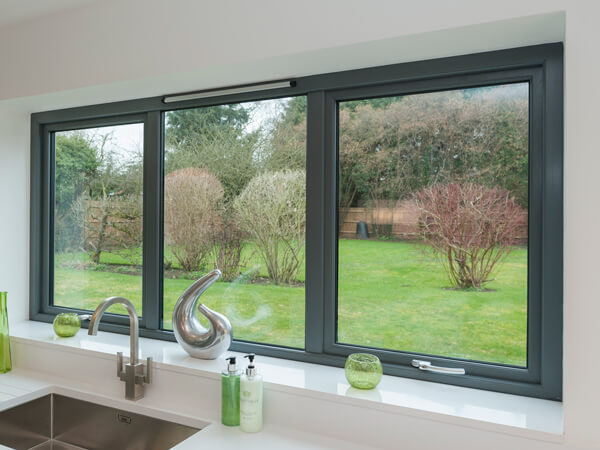 Eclipse Aluminium windows will reinstate stylishness at your home, of that there is no doubt. With their slimline frames they will establish a clean, contemporary appearance and are so tough that the weather will never be able to spoil their aesthetics.
What you also want is a set of windows that give you a fabulous view and with that, also entice light into your living space to give it an energised feel and atmosphere.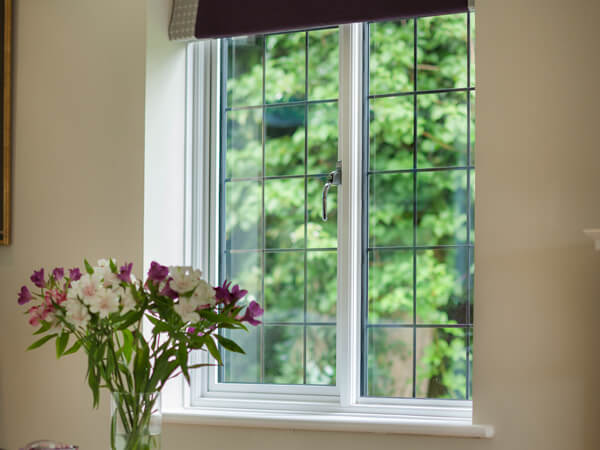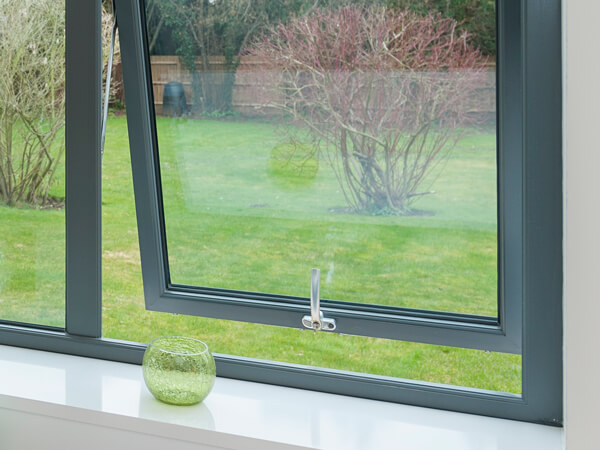 Eclipse Aluminium Windows
We could go on forever about the many attributes of our Eclipse Aluminium Windows as there are multiple noteworthy features to talk about, which all give them unparalleled appeal.
To understand Eclipse Aluminium Windows a little better, you should click on the hotspots and find out about their main features.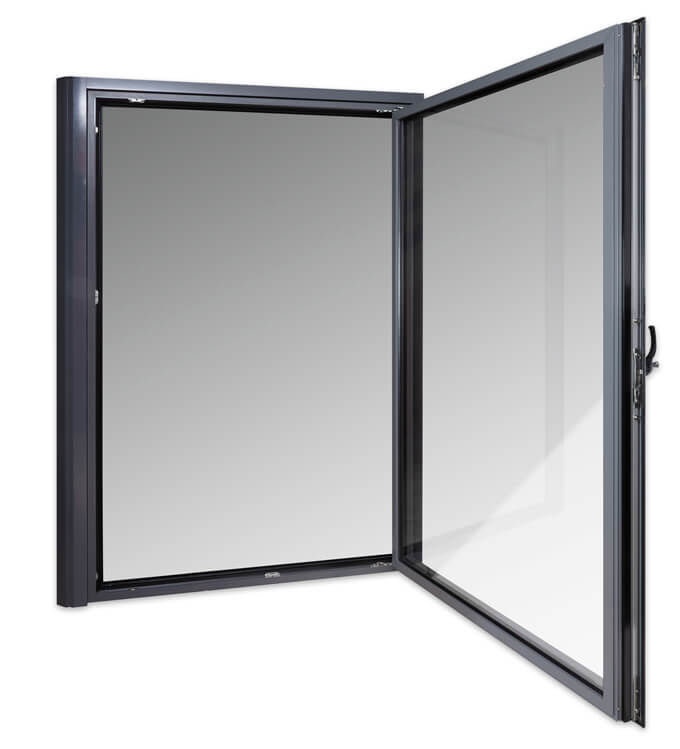 Eclipse Hinge
Our highly engineered hinge provides increased load bearing and features unique anti-crowbar technology, providing a lifetime of protection and reassurance. With 90 degree opening and Egress easy clean as standard, window maintenance has never been so simple.
Eclipse Glass
High performance, next generation glass offers excellent energy efficiency. With an ultra-clear outer pane, and a super soft coat inner pane as standard.
Eclipse Frame
A true declaration of style. Our low density, slimline frames are perfect for a clean, modern appearance, but are also built with the strength to withstand even the harshest of weather conditions.
Eclipse Locking
The sophisticated multi-point lock within the Envisage system ensures the window is fully secure when locked. Featuring our patented 'Secure It' mechanism, the window was tested over 30,000 times during the development stage.
Eclipse Weather Seal
Dual density and high elasticity for twice the coverage of standard windows. The Eclipse flush casement range boasts long lasting airtight protection from the elements and added noise reduction.
A view that you will never tire of
The Eclipse Aluminium Window has an incredibly slim aluminium profile, meaning that glass dominates its design, and you get a fantastic external view.
The high proportion of glass obviously also leads to your internal spaces being filled with natural light and feeling bright and spacious.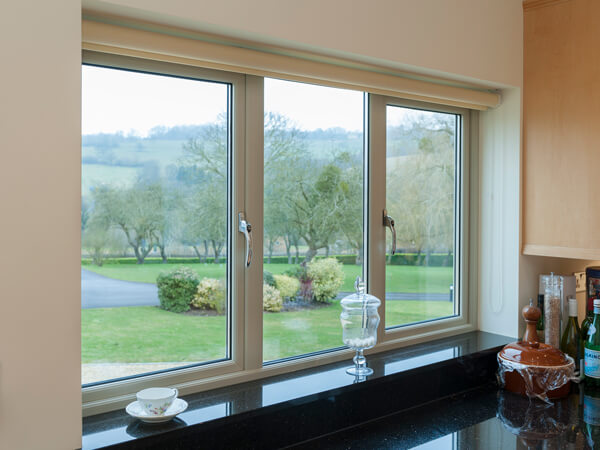 YOU CAN DICTATE THE DESIGN
Customers are given the licence to determine how their Eclipse Aluminium Windows look, from the choice of finish they have to the type of glazing and hardware incorporated into the design. Inform the consultant of your window preferences.
All our powder coated aluminium finishes are of the highest quality...
The 11-stage powder coating process that contemporary Aluminium is subject to induces strong paint adhesions and results in a true colour which is sheer quality to the look and touch. Similarly, contemporary Aluminium woodgrain finishes benefit from a unique process known as sublimation which results in Walnut, Rosewood or Oak appearances which are utterly convincing and second only to real wood itself.
Choose your favoured type of glass...
Plain glass is the most obvious choice of glass for your brand-new windows, but you may also want to consider the merits of other glazing options such as energy saving glass and privacy glass. You can save a significant amount of money on future fuel bills when you stipulate the inclusion of energy saving glass. The main purpose of privacy glass is to obscure the view people get when they look through your windows.
Hardware is integral to the design
You cannot underestimate the importance of the window handle, particularly on an Eclipse Aluminium Window, as it contributes so much to its overall look and functionality.
Our hardware collection includes a plethora of handle styles, ranging from up-to-the-minute styles to old, timeless classics. Each handle is precision-built.
REQUEST YOUR FREE QUOTE
Simply fill in your details for your free, no obligation quotation, and click "Get Quote"