Give your living space a look with a glass roof
Nobody wants one of the old-style polycarbonate or glass roofs that would turn conservatories into furnaces in the summer and freezers in the winter.
With its aluminium structure, our hi-tech roofing system will keep the heat generated internally firmly trapped inside, and your choice of solar control glazing will also have a hugely positive impact on the internal feel of the space – you'll never go cold.
Containing the very latest weather proofing technology, our glass roofs can fight off the elements with ease. To make maintenance even simpler, just ask for self-cleaning or easy-clean glass for the roof.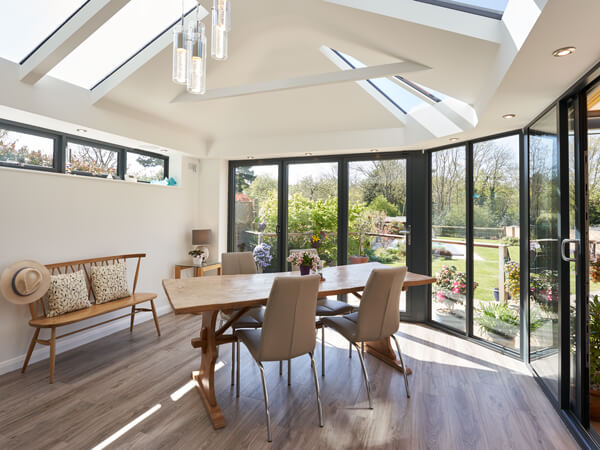 Glass look and feel...
A glass roof from Clearview is the epitome of modern design, offering a fresh, contemporary appearance. It has more than just good looks though. What you will particularly revel in is the captivating view it provides.
What was previously a lifeless space will be transformed into something far livelier and more energised. And you will never have to worry again about the weather spoiling things.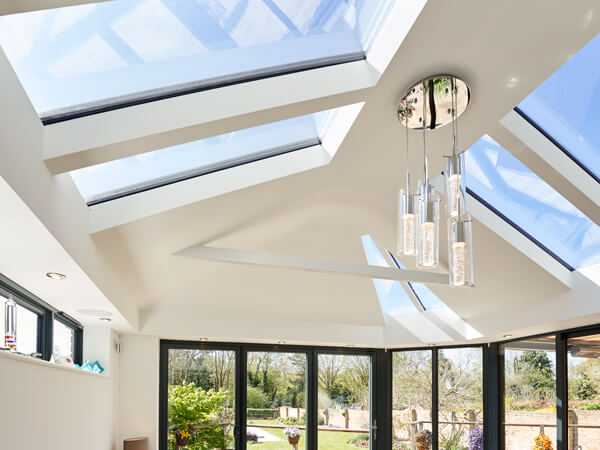 Our advanced glazing means you can make the most of your space, regardless of the weather…
Plain Glass Roof – One of the biggest attributes of a traditional plain glass roof is the way that it transfers natural light into living spaces, great on those sunny days. With this you get a very airy feeling atmosphere and something that looks completely at one with your home. The height of contemporary style, you will be blessed with an amazing view above while relaxing inside. Until the product has been fitted, you won't quite appreciate just how much of a positive impact it has on the space. It also includes temperature-control technology to put a stop to the weather impacting on the enjoyment you get out of extended living.
Blue Coloured Glass Roof – The sky-blue tint in this version of our replacement glass roof will leave your extension with a cooler look and feel than it previously had. It will also enrich the sky on those overcast days.
REQUEST YOUR FREE QUOTE
Simply fill in your details for your free, no obligation quotation, and click "Get Quote"