You can bring instant character to your home when you have a Porch placed at the front of your property. Front porches can create a huge visual impact and what better addition to have when you want guests to be greeted by a stylish entrance point.
They also come in handy when you want to add space as they can often be used as somewhere you and the rest of the family can hang up their coats or place their shoes when they enter the home. If your Porch needs any sort of planning permission, Clearview can assist with such matters. A Porch really is essential when you add an abundance of flair to your property.
Quite often a porch is more of a functional improvement to the home, rather than an aspirational investment such as an orangery or conservatory. Even so, many homeowners with a porch will testify that they now couldn't live without one. A porch with UPVC windows and doors, and a lightweight Warm Roof, is probably much more affordable than you think and is almost a must-have for properties that house large families and welcome regular guests.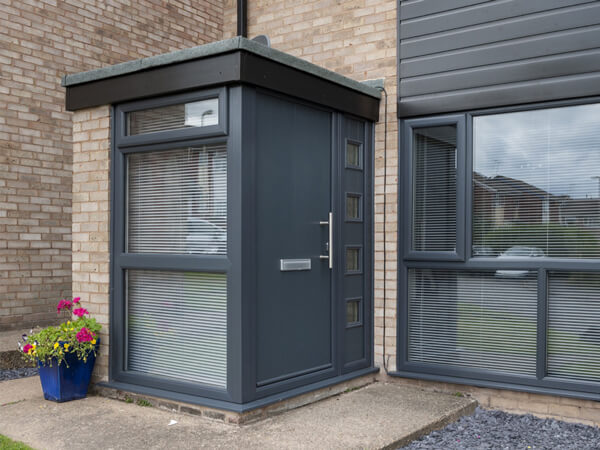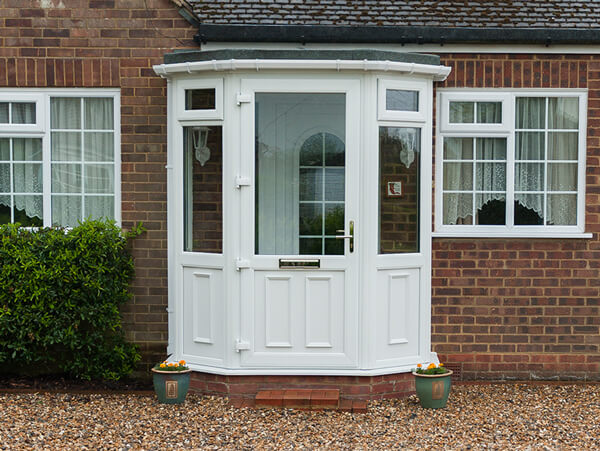 REQUEST YOUR FREE DOOR QUOTE
Simply fill in your details for your free, no obligation quotation, and click "Get Quote"
NEED MORE INSPIRATION? REQUEST A BROCHURE
Simply select the brochure(s) you would like to browse, fill in your details, and then click 'Download'.
Step 1 - Please select the brochure(s) you would like:
OUR FINANCE CALCULATOR
See how affordable your home improvement can be with our Finance Calculator.
Our friendly team will be pleased to help with any questions you may have.