Stable doors are so full of character and will give your home a visually engaging entrance. Often used on farms and horse stables, stable doors are incredibly practical, far more practical than most door solution.
The advanced materials and hi-tech engineering we use to build our stable doors make them easily the best stable doors in Cheshire and Lancashire.
The door is horizontally split in two, allowing you to have either the top or bottom section opened independently of each other. This comes in useful as you can let some fresh air into your house and still be able to keep any children or pets secure.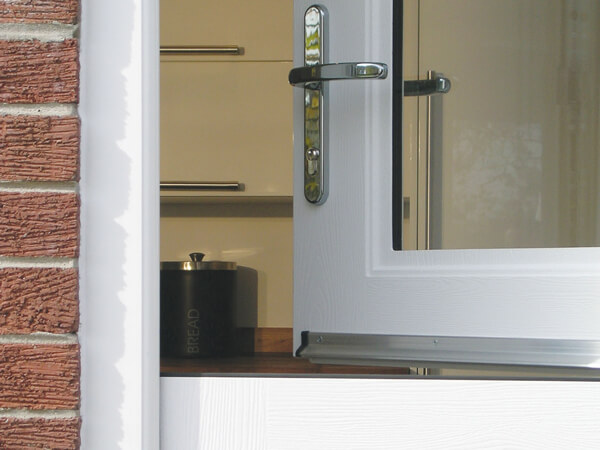 Our stable doors are as secure as every other door in our range featuring resilient security features to keep your home safe and secure. With a stable door you really do get the best of both worlds, the resilience of a door from Clearview when closed and the benefits of ventilation and traditional style when the top section is open.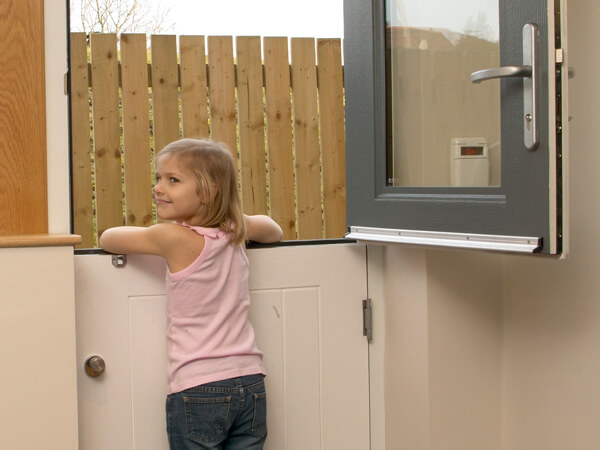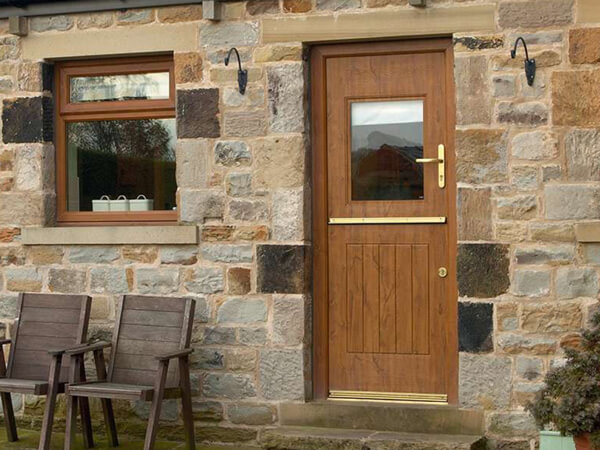 Composite door features at a glance...
The GRP finish is suitable for all weathers and has been tested in hurricane-like simulations. So, whatever the British weather produces, your Composite Door will withstand. And it will retain its good looks too - even after years of wind, rain, sun, snow, and ice.
Get an outline of the key features of our composite doors by clicking the various hotspots opposite.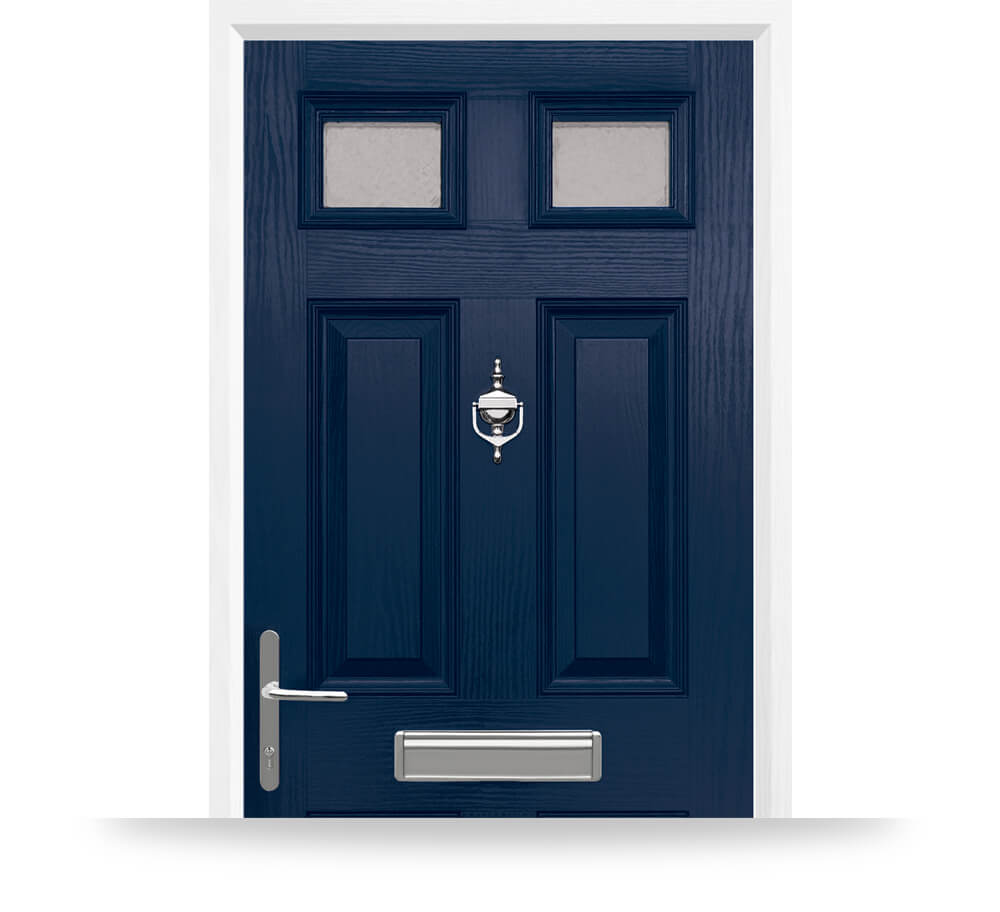 Frontline Security
High-security multi point lock which engages automatically upon closing so no need to lift the handle to engage your door, which means no more draughts or cold spots.
Frontline Hardware
Our Frontline Composite Doors come with a range of hardware including letterboxes, knockers and handles in a variety of colours to suit your home, they're built to last with robust materials and quality finishes.
Frontline Hinges
Anti-crowbar technology that delivers ultimate strength. Horizontal and vertical adjustment that results in 360-degree compression on seals for weather tightness.
Frontline Glazing
Available with a wide range of glazing styles, including obscure and decorative glass.
You will never have to worry about security again…
As well as being unbeatably secure, our composite doors also offer an outstanding level of thermal efficiency. Heat loss will be minimised and any draught that you felt in your home will disappear for good. You won't find a better substitute for your old front door. Living in more comfortable surroundings will lead to a happier home life, and your energy bills will be a fraction of what they used to cost.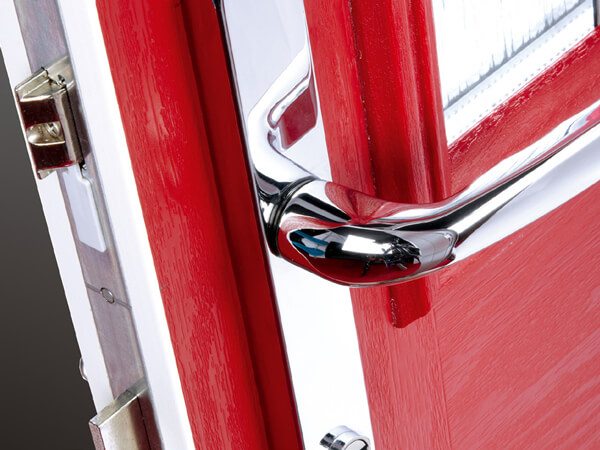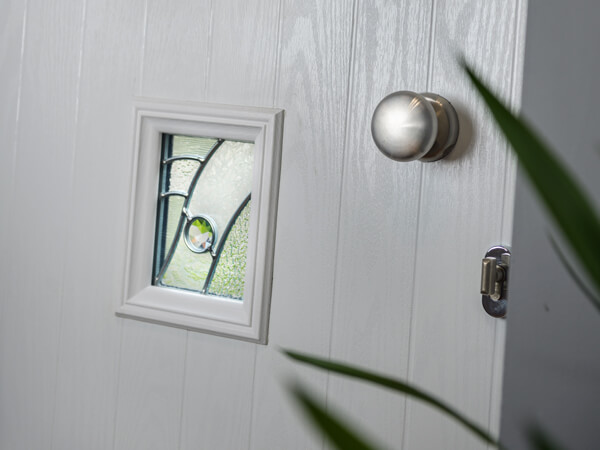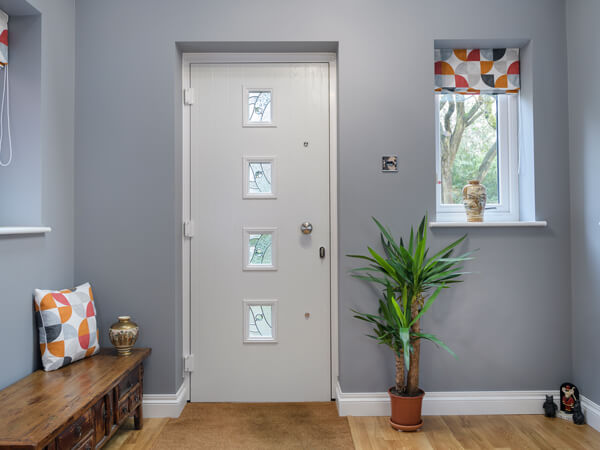 CUSTOMISE YOUR COMPOSITE DOOR
The lifespan of a composite door is extensive, so you can expect to be living with it for a long time. With that in mind, make sure that you give the design a timeless look, which will be an easy job as our coloured finishes, glass styles and hardware options are ageless. If you need some expert help, just ask for suggestions from your Clearview advisor, and you can also see the design superimposed on your home with our fancy software.
Our fabulous range of colours will fully complement your Composite Door...
There's a variety of classic colours to choose from with composite doors such as red, blue, black, and white, as well as increasingly popular alternatives like grey and chartwell green. In addition to this, you could also choose from an oak or darkwood finish which bears more than a striking resemblance with a genuine timber door.
The texture of the moulded woodgrain is matched by a two-tone colour, achieved during a specialised colour application process.
The handle can be a centrepiece
Our designers focus just as much attention on the handles than the actual door designs to ensure they grab the attention and make for an arresting sight affixed to the door.
They have done their very best to make the handles as varied as possible. Alongside some classic styles, there is also several quirky options to make a composite door truly unique.
Accessorise your Composite Door and give it extra personality...
No Composite Door can be considered complete until it has been appropriately adorned with some stylish and indispensable hardware such as handles, letterboxes and a suitable locking mechanism. Our hardware comes in many different shapes, styles, shades, and sizes so there's every chance you will find something to your taste whether seeking subtlety or extravagance. They also exemplify a similar amount of sturdiness to the actual composite door frame so there's no doubting its quality.
REQUEST YOUR FREE DOOR QUOTE
Simply fill in your details for your free, no obligation quotation, and click "Get Quote"
OUR FINANCE CALCULATOR
See how affordable your home improvement can be with our Finance Calculator.
NEED MORE INSPIRATION? REQUEST A BROCHURE
Simply select the brochure(s) you would like to browse, fill in your details, and then click 'Download'.
Step 1 - Please select the brochure(s) you would like: