Because of the unique nature of its operation – Patio doors allow you to position furniture and other objects within close proximity of the door. The patio door almost floats along the stainless-steel runners which allows for effortless opening and closing, and the expanse of glass actually creates the feeling of more space. Thermally efficient and reassuringly secure, our sliding patio doors can be tailored to your exact requirements.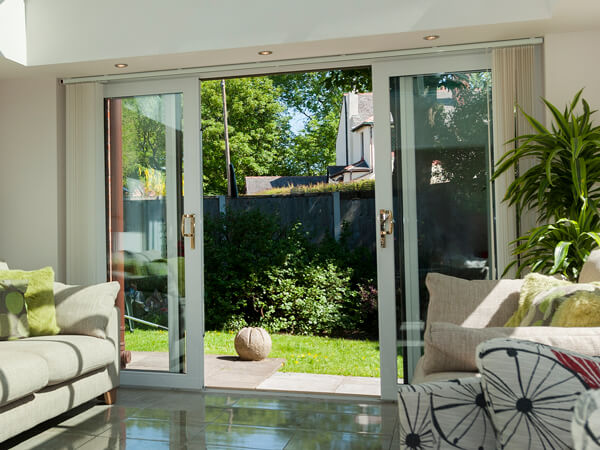 They can consist of two or more panels, which can each be sliding or fixed, depending on your preference. When locked shut they will also enhance security as they come installed with a locking system designed to shut the door in the face of burglars or any other sort of disturbance.
When fully extended open, a Patio Door will completely transform your abode and give it an invaluable added dimension. Simple to operate with minimum strain required on your part, each opening will resolve any space-related issues.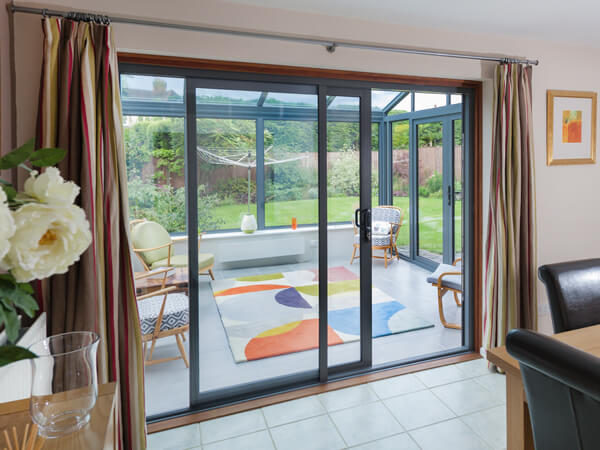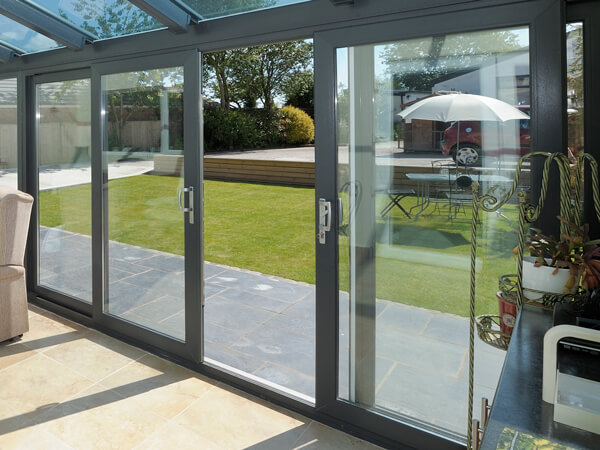 CREATE A BOLD, BEAUTIFUL OPENING
Patio Doors can be specially configured dependent upon the space at your disposal as two, three or four panes can be integrated accordingly and you can define your preferred opening. Assessment of any available space prior to the installation process taking place will be necessary to help define the most suitable and effective sliding Patio Door available.
Aluminium is all about sleek sightlines and maximum glass areas...
Aluminium offers several qualities but its most prevalent feature is its sleek sightlines which enables a sizable expanse of glass to be inserted within the frame. Those who opt for aluminium are very rarely left disappointed by their decision such is its knack of giving a property of any age some much-needed kerb appeal.
The subtleness of the intricate contour on the external side of the frame gives it a beauty that you only thought could be achieved with traditional timber. The powder-coated finishes applied to the profile also give it a rich and deep texture.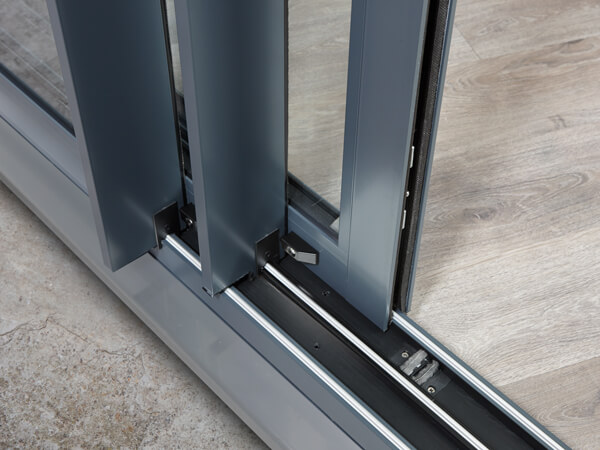 All our powder coated aluminium finishes are of the highest quality, and are fade resistant...
The 11-stage powder coating process that contemporary Aluminium is subject to induces strong paint adhesions and results in a true colour which is sheer quality to the look and touch. Similarly contemporary Aluminium woodgrain finishes benefit from a unique process known as sublimation which results in Walnut, Rosewood or Oak appearances which are utterly convincing and second only to real wood itself.
UPVC offers low maintenance, long lasting and is very affordable...
UPVC is the favoured material for the majority of homeowners which is no surprise when you consider how affordable, enduring and easy to clean it is. The level of energy efficiency UPVC provides is incomparable too making it a popular draw for anyone looking to reduce the cost of energy bills and reliance on central heating. It oozes in charm and authenticity.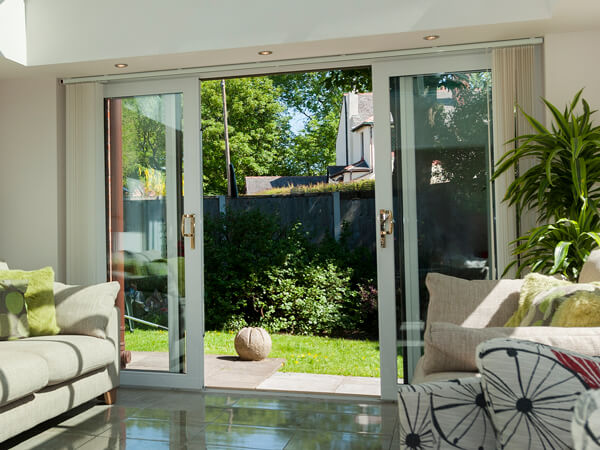 With our UPVC range you can choose between textured woodgrain or a smooth surface finish...
Classic UPVC can be whatever colour you want it to be: a specially developed paint application process can be employed to match even the most unique colours. In the standard colour range, however, are timeless classics such as White, Whitegrain, Cream and Chartwell Green. Emerging favourites include Black, Grey and Irish Oak.
REQUEST YOUR FREE DOOR QUOTE
Simply fill in your details for your free, no obligation quotation, and click "Get Quote"
NEED MORE INSPIRATION? REQUEST A BROCHURE
Simply select the brochure(s) you would like to browse, fill in your details, and then click 'Download'.
Step 1 - Please select the brochure(s) you would like:
OUR FINANCE CALCULATOR
See how affordable your home improvement can be with our Finance Calculator.
Our friendly team will be pleased to help with any questions you may have.