The Findlays needed to extend their home. They had their perfect design in mind but struggled to find a company that could deliver their dream space and one they could trust. That was until they were recommended to visit Clearview Home Improvements, the nation's number-one installer.
After five years living in their current property, the Findlays required extra space. Their family home had one public room, and changing needs required a second communal space.
They wanted to utilise the space behind their property to build a feature living space with bi-folding doors that would open out to their garden.
Unfortunately, visits to several other companies left them unimpressed. Nobody seemed to be able to take their ideas on board or give them the reassurance they needed to entrust a company with such a job. It got to a point where they almost gave up on extending and were contemplating moving house instead.
That was until they were encouraged to visit our showroom.
Walking around our lifestyle-themed displays, they found an orangery in the style and size they liked. They spoke with one of our design consultants, who worked with the couple to draw up plans. Impressed by our team's care, attention to detail, and drive to create their dream space, they pressed forward with the plans and contracted us to undertake the work.
In a few short weeks, we delivered the Findlays the living space they had always dreamt of.
The orangery features a modern lantern roof coupled with two sets of Extreme UPVC windows, allowing plenty of sunlight to flood the space. Extreme bi-folding doors were fitted to allow easy access to and from the garden, which has proven to be a significant plus point during those long summer months.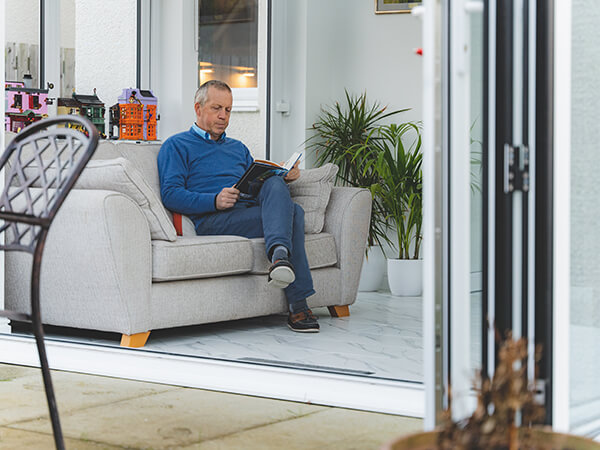 REQUEST YOUR FREE QUOTE
Simply fill in your details for your free, no obligation quotation, and click "Get Quote"
NEED MORE INSPIRATION? REQUEST A BROCHURE
Simply select the brochure(s) you would like to browse, fill in your details, and then click 'Download'.
Step 1 - Please select the brochure(s) you would like:
INSPIRED? GET A FREE QUOTE TODAY!
Simply fill in your details for your free, no obligation quotation, and click "Get Quote"
Our friendly team will be pleased to help with any questions you may have.