Marcin & Magda's
Grey Extreme Windows & Solid Core Door
A liking for a fashionable grey finish led to this total transformation.
Marcin and Magda had also grown fed up with internal draughts, incentive enough to upgrade their old windows, which would furthermore revive the appearance of their house.
Magda observed other houses in the locality to uncover what she liked, and it was grey-coloured windows, together with a contemporary grey door, that won her over the most. One door style stuck in her consciousness, a design with aluminium panels framing the glazed facets, furnished with a chrome bar handle. To her delight, there was a near identical door style in our Extreme Solid Core Door range.
They found their advisor to be extremely helpful, who carefully explained all the finer details of the project. One thing they discovered is that it would be possible to have a dual-finish, or to put it more simply, different colours on the outside and inside, which persuaded them to have a classic white colour internally and trendy grey externally. We always like to fully outline things to customers so that they're informed.
The new windows haven't just given the house a cutting-edge look. Since their installation, Marcin and Magda have also noticed that outdoor noise is less audible. This has made for more tranquil home surroundings, where disruptions are few and far between.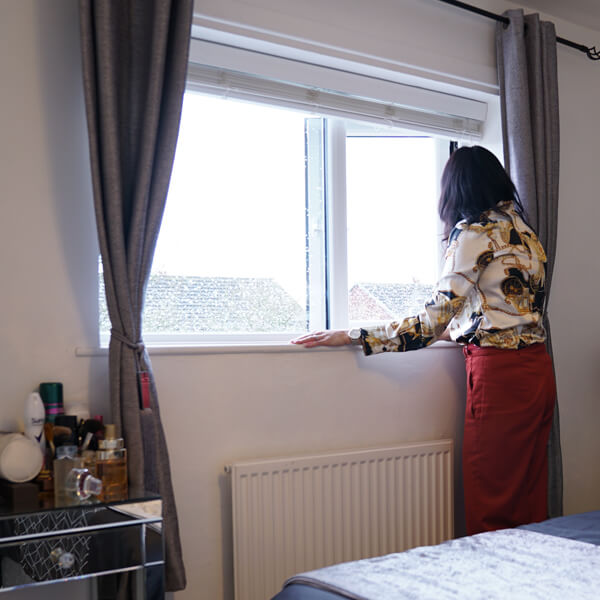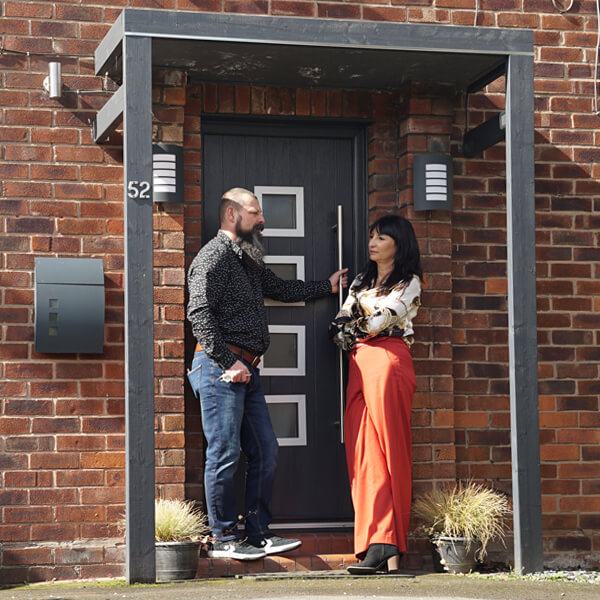 Our house has been made a home because of the new windows and doors. They've added everything we wanted and more.
When asked about the experience, Marcin and Magda paid tribute to the efficient nature of our team and were impressed by how fast everything was fitted. They also appreciated that their house was left spotlessly clean upon their departure, just like we do at every customer's home.
View More Case Studies
INSPIRED? GET A FREE QUOTE TODAY!
Simply fill in your details for your free, no obligation quotation, and click "Get Quote"
Our friendly team will be pleased to help with any questions you may have.