Tom & Jordan's
Grey Envisage Flush Windows & French Door
An historic 1920's family cottage gets a careful but impactful update.
We had to be wary of spoiling the original character of the cottage. That was never likely to happen with new Envisage windows though.
Belonging to the same family for a Century, the cottage is now owned by Tom, who shares it with his partner. Previously occupied by his great grandparents, grandad and three younger brothers, Tom felt it needed a long overdue upgrade.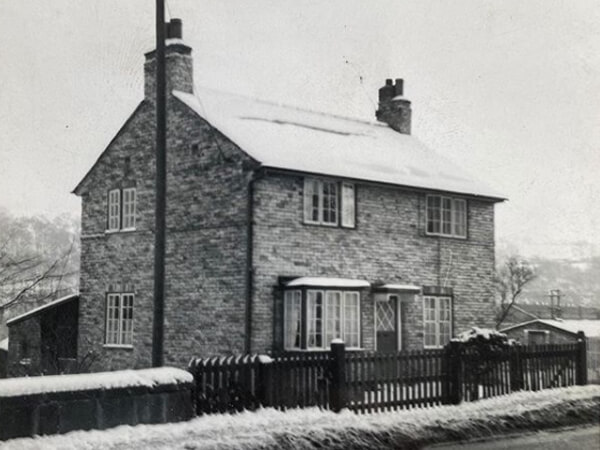 It helped that Tom had photographs of the cottage from the 1950's, giving us an insight into how it looked back then. Being able to see the old windows helped us to identify a suitable modern replacement, with our Envisage flush casement windows very faithful to their design. Tom specifically asked for coloured bars and wanted traditional monkeytail handles affixed to the windows, in a modern grey, to capture the necessary look.
The cottage often plays home to guests, so Tom had the idea of extending the kitchen into the garden. Doing so would also help him capitalise on the incredible external view. To accommodate this request, we adapted the kitchen window by turning it into French doors.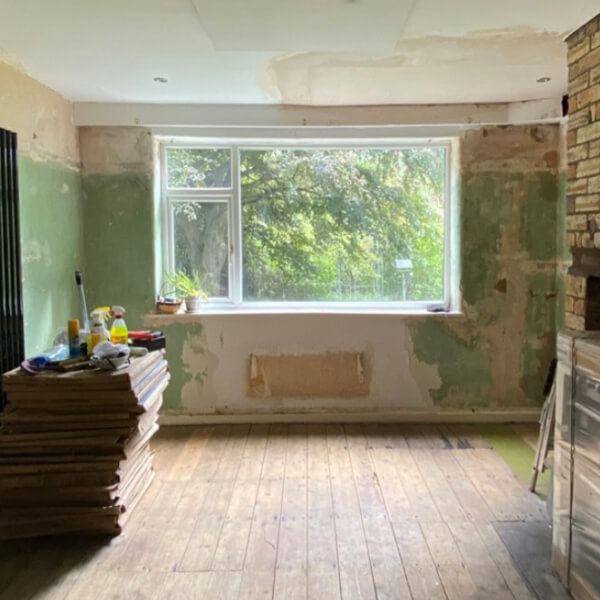 Four hours is all it took to finish the job…
I cannot fault the standard of service we received and would heartily recommend that others choose the company for their home improvements. Though the project was completed in no time, the quality is there for all to see.
Tom and Jordan aren't the only occupants of the house, as they also have two dogs and many chickens living there. The cottage still has the hallmarks of a 1920's cottage, but with a supremely modern twist. They're far less troubled by noise and it feels so much cosier inside. We have no doubt that Tom's family, new and old, would be incredibly proud of how he is continuing the legacy of the cottage and making it fit for future generations.
View More Case Studies
INSPIRED? GET A FREE QUOTE TODAY!
Simply fill in your details for your free, no obligation quotation, and click "Get Quote"
Our friendly team will be pleased to help with any questions you may have.