Jim & Sarah's
Anthracite Grey Smooth Envisage Flush UPVC Windows & Doors
A contemporary façade transformation.
Meet Jim and Sarah...
Homeowners who have been lovingly renovating their home over seven years. While they had transformed the interior, the exterior had been left untouched, and lacked the finish they desired. Their vision was clear, for a seamless transition between the interior and exterior design, which is why they turned to Clearview to breathe life into the façade of their home.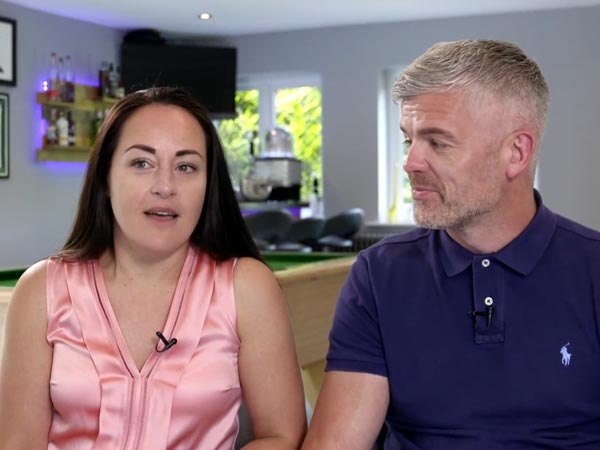 Their journey...
Jim and Sarah began their journey on the Clearview Home Improvements' website. Navigating the site was a breeze and gave them a great idea of what possibilities were available. The turning point came when they stepped into Clearview's Leyland showroom and met our valued sales colleague, Brad.
Brad guided them through the design process, offering insights and suggestions to further develop their initial ideas. This collaborative approach allowed Jim and Sarah to refine their vision, creating a beautiful, and practical solution.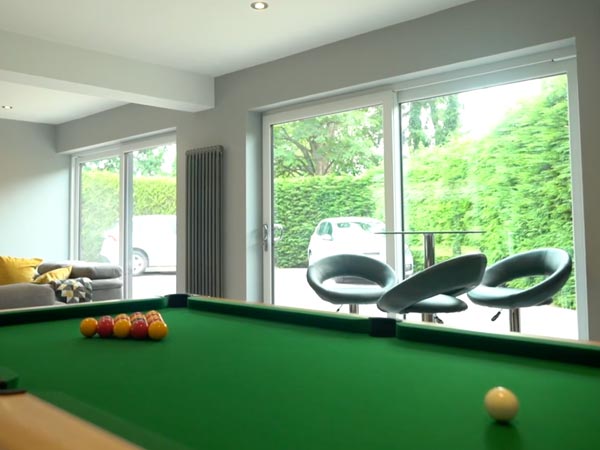 Create a contemporary feel...
Jim and Sarah decided on large Anthracite Grey Smooth Envisage Flush UPVC Windows to maximise light and give their home a contemporary feel. Not only are Envisage Flush Windows stylish, but also energy efficient, helping to reduce energy costs with their clever glass coating which is designed to retain internal heat. It's a win, win!
Eclipse Aluminium Sliding Patio Doors were chosen to bring the outside in, giving the illusion of more space, along with an Extreme UPVC Back Door which matched perfectly. With the latest safety features integrated into the design, Jim and Sarah can rest easy knowing their home security has been improved.
Full range of services...
Clearview Home Improvements provided a full range of services, including windows, doors, and fascia boards to complete their vision. With Clearview's robust guarantee, backed by years of experience in the industry, this assurance of quality and longevity gave them confidence, ensuring they were well taken care of for years to come.
When I come home and pull on the drive, it feels so good to look at what we've done to the house and how we've transformed it from what we had, it gives us that real wow factor.
In the days after having the windows and doors fitted, Jim & Sarah received compliments on the look of their house from friends, family and neighbours alike. Jim & Sarah believe that the Envisage windows have breathed new life into their property and substantially added value to their home.
View More Case Studies
INSPIRED? GET A FREE QUOTE TODAY!
Simply fill in your details for your free, no obligation quotation, and click "Get Quote"
Our friendly team will be pleased to help with any questions you may have.