If you have the capacity to accommodate a large feature door, the Eclipse triple track patio door is a fantastic alternative to a bulkier bi-folding door. It won't infringe on any space as there are no folding sashes within the design, just panes that neatly glide behind each other when you open it.
Our slim-frame sashes are ideal if you want an unobstructed view, with a triple track design potentially measuring up to six metres, if that's what you want. It glides so effortlessly along the stainless-steel runners.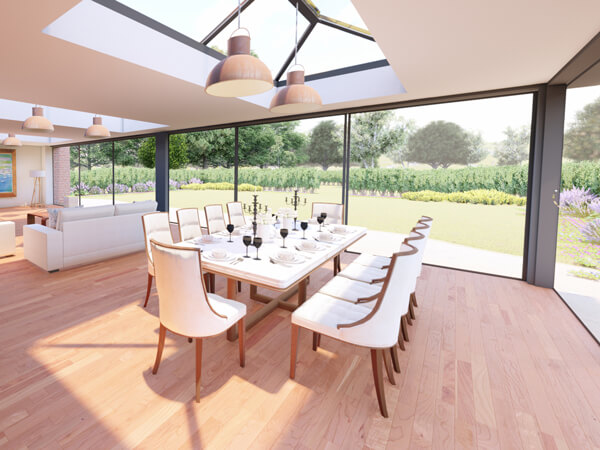 Given the option of having from three to six sliding sashes, and ability to open the design in several directions, you can also have an ultra-low threshold for simplified access.
Reinforced with steel and an anti-lift system to prevent the door being lifted out of the frame when locked, Eclipse triple track patio doors are a revelation.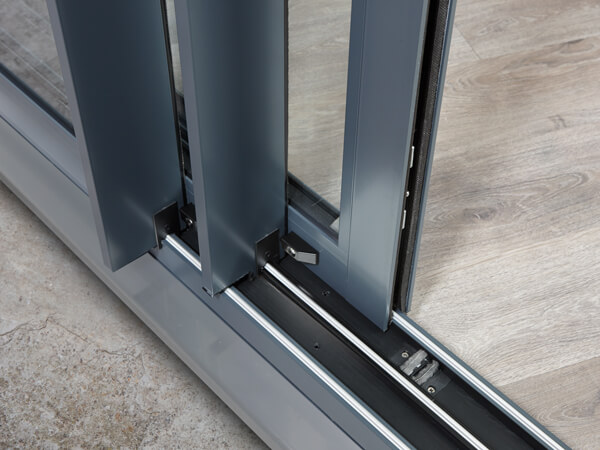 REQUEST YOUR FREE DOOR QUOTE
Simply fill in your details for your free, no obligation quotation, and click "Get Quote"
OUR FINANCE CALCULATOR
See how affordable your home improvement can be with our Finance Calculator.
NEED MORE INSPIRATION? REQUEST A BROCHURE
Simply select the brochure(s) you would like to browse, fill in your details, and then click 'Download'.
Step 1 - Please select the brochure(s) you would like:
Our friendly team will be pleased to help with any questions you may have.