Get Your Home Autumn Ready
Get Your Home Autumn Ready
We love the Autumn season
Here at Clearview Home Improvements, we love the Autumn season, getting to stay in and enjoy our warm and inviting living spaces. Whether you celebrate Halloween or not, there are plenty of decorations to get you in the cosy spirit, from dazzling door wreaths to decorative pumpkins, there are so many options to enhance your autumn home decor.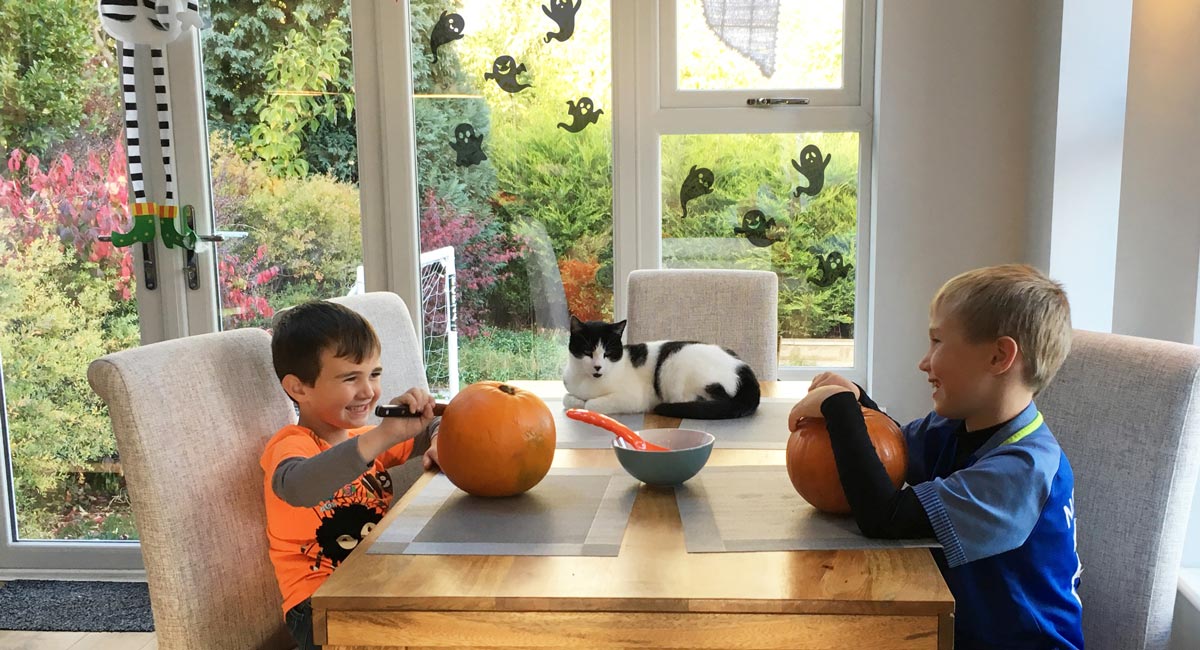 Your front door is a great place to start with an autumnal wreath! Consider a colour palette inspired by the changing foliage – think rustic reds, warm yellows, and burnt oranges, these hues can bring the golden tones of the outdoors in. You can create your own and pick foliage from your local area! For an eye-catching design, mix dried leaves, flowers, and fresh herbs such as thyme or rosemary.
Decorative pumpkins are a great addition for both outside and inside your home. No need to carve them, they look great as they are, simply pile them at your entrance or on a sideboard. Before your pumpkins start to soften, you can repurpose them and make a warming soup!
Set the mood as the nights get darker with autumnal scented candles, not only do they add a warm glow, but your living space will be filled with a delicious seasonal scent.
Now you've set the mood, cosy up with throws and beat the chill. Throws are perfect for warmth, but they can also completely change the aesthetic of your room. Look for woollen or furry throws in earthy tones.
While you prepare your home for the autumn, don't forget to consider the impact that your windows, doors, and conservatories can have on enhancing both aesthetics and functionality. At Clearview, we're here to help you make the most of this magical time of year, combining style, functionality, and energy efficiency for your home. Request a quote and ensure your home is set for the changing season.
REQUEST YOUR FREE QUOTE TODAY!
Our friendly team will be pleased to help with any questions you may have.