The Hilton Family
Aluminium Flat Roof Extension with Olive Grey Bi-Folding Doors
A beautiful extension created within our 3D Design studio
Making full use of our 3D design capabilities, the Hiltons created a stunning aluminium flat roof extension, which we built and installed in just three weeks.
To further modernise a showstopping house that they originally bought in the 1980s, the Hiltons wanted to create a bigger kitchen and dining space. Unfortunately, expanding this area was unfeasible and so they looked at alternatives.
The couple visited our Nantwich showroom where they met Nick, one of our leading Designers. They explained their problems regarding space and how they wanted to create a room adjunct to their dining area that could be used for entertaining and allow them to enjoy the views out to their vast landscaped garden.
By visiting the showroom, the pair got the chance to see first-hand multiple examples of new living spaces, including designs with contemporary aluminium frames. This helped them visualise just what was possible.
After several more visits and the chance to sit down and go through the plans in detail – right down to the best glass choice – they settled on a stunning aluminium flat roof extension that would give them the space they craved.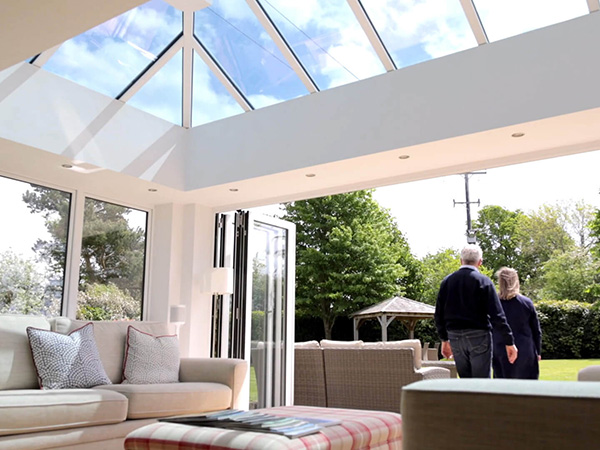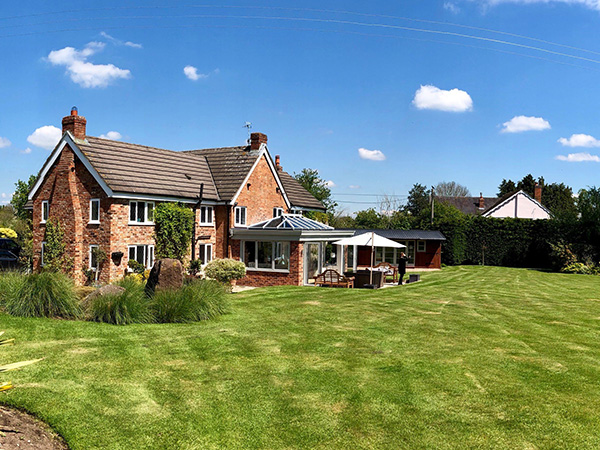 Understandably, they had reservations about how the completed extension would look. But Nick allayed any fears by utilising our in-showroom design studio and 3D software to create a detailed and life-like visual of their aluminium flat roof extension, complete with a showpiece lantern roof.
The inclusion of bi-folding doors, a product they were keen on, gives them the outside-in experience they longed for and has created an almost seamless pathway between the home and garden – something that's ideal in the summer!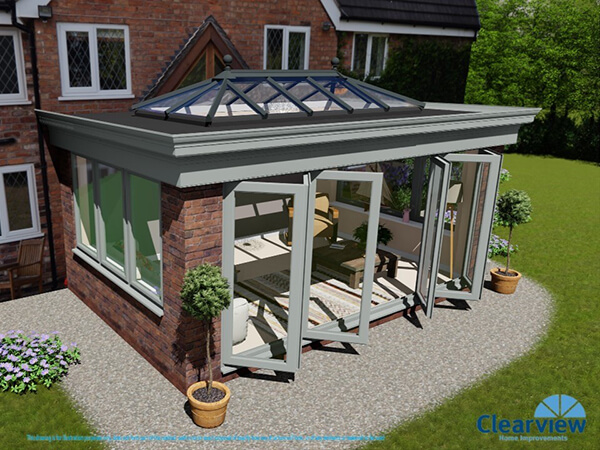 We're just over the moon with it – we love it all day, any day. It's beyond what we could have imagined. Every day we walk in and just love it. People who visit and know the house as it was, are completely amazed too.
Mr and Mrs Hilton found the experience less painless than they expected and were thoroughly impressed with how expertly everything was managed.
A great living space with the 'wow' factor is what they wanted, and we're glad we could give them an extension embodying that in every possible way.
View More Case Studies
INSPIRED? GET A FREE QUOTE TODAY!
Simply fill in your details for your free, no obligation quotation, and click "Get Quote"
Our friendly team will be pleased to help with any questions you may have.